A Message From Mayor Scott Conger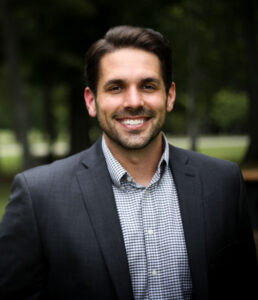 I'm often asked if I thought my first year in office would turn out this way and I can say that I never imagined discussing tiger king, rona couches, snoop dog, liquor stores and toilet paper shortages publicly with constituents. It has been an unconventional year to say the least.
It's not lost on me that it has also been an exceptionally heavy and hard year for many of us. COVID-19 is cruel and persistent.
Each single loss – a father, a mother, a child, a grandparent, a friend, a mentor, a coworker- has had a profound ripple in our city and they will be sincerely missed.
I am choosing to focus on the good.
I'd like to express my gratitude for our frontline workers for relentlessly fighting this battle since March. Our doctors, nurses, police, fireman, teachers, grocery store clerks, factory workers, farmers, bus drivers, janitors, truck drivers, etc. Whether directly or indirectly, you are saving lives and it is appreciated. Thank you.
I encourage you to also think about the good things that have happened this year and to be optimistic about the future.
We will persevere – we always do.